Catherine A. Boyle, Esq.
Family Law Attorney & Partner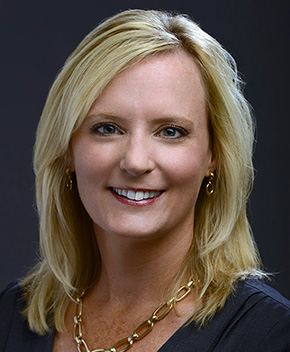 As a family law attorney for over 25 years, Cathy has devoted her legal career to the practice of family law, including divorce, child custody, child support, spousal support, property division, prenuptial agreements and many other family law related issues. She is also a certified divorce mediator. As a seasoned litigator, she appreciates the benefit of alternative dispute resolution when possible. Cathy has successfully represented clients throughout Pennsylvania, as well as successfully argued before the Pennsylvania Superior Court.
A graduate of Pennsylvania State University and Widener School of Law, Cathy started as an associate at Meyers & Desfor in 1996. In 1999, she became a partner in what is now Saltzgiver & Boyle.
Cathy is a frequent course planner and lecturer for the Pennsylvania Bar Institute (PBI) and the National Business Institute (NBI), having taught numerous family law seminars to fellow attorneys. She has authored and published extensive instructional materials for both PBI and NBI. Cathy also taught Family Law at Widener University of Law, as an adjunct professor.
Cathy is active in her local legal community. In 2011, Cathy was invited by the Dauphin County judges and her peers to join the Honorable William W. Lipsitt Inns of Court as a founding member. She is also a member of the Family Law Sections of the Pennsylvania Bar Association and Dauphin County Bar Association, where she previously served as an officer.
In 2012, Cathy was recognized by the YWCA of Greater Harrisburg as a Woman of Excellence in the Capital Region. She served on the YWCA Board of Directors for eight years in many different capacities, including Vice President. She also chaired the YWCA Legal Center Advisory Committee, and raised much needed funds for the Center. Currently, she serves on the newly formed planning committee for the "Week Without Violence".
In 2022 and 2020, Harrisburg Magazine recognized Cathy as "Simply The Best" Divorce Attorney in their annual readers' poll.
Cathy enjoys spending time with her family, especially her twin sons. She also trains throughout the year, and frequently competes in triathlons.
Areas of Practice
• Family Law
• Estate Planning
Litigation Percentage
• 100% of Practice Devoted to Litigation
Bar Admissions
• Pennsylvania, 1995
Education
• B.S. from Pennsylvania State University, State College, Pennsylvania, 1992
Honors: Dean's List
• J.D. from Widener University School of Law, Harrisburg, Pennsylvania, 1995
Honors: Dean's List, Moot Court Honor Society, Best Brief in National Moot Court competition (New York City)
Seminars/Classes Taught
• Property, Custody, Child Support & Maintenance Issues – NBI, December 2020 (Co-Presenter with Laurie A. Saltzgiver)
• Family Law 101, PBI 2011, 2013, 2015, 2017, 2019
• The Judges Speak: Family Court Do's & Don'ts, NBI October 2019
• Family Law: A View From The Bench – Central PA, PBI August 2018
• As Judges See It: Top Mistakes Attorneys Make in Family Court, NBI May 2018
• Basics of Divorce, PBI February 2015
• Central Pennsylvania Practice, PBI November 2012
• Your First Divorce, PBI, 2010, August 2012
• The Solo and Small Firm Conference, PBI, Bedford, PA, July 2012
• What Family Court Judges Want You to Know (Moderator) NBI, 2011
• Roadmap Through Divorce Proceedings, NBI, 2008, 2009
• Pennsylvania Family Law Practice, NBI, 2005
• Child Custody & Shared Parenting in Pennsylvania, NBI, 2003, 2004
• Lecturer, People's Law School at Harrisburg Area Community College (Law and the Family 2004-2007)
Published Works
• "How Family Law Can Affect Your Practice," PBI 2012
• "Post Trial Issues;" "Discovery;" "Interim Relief;" PBI, 2011, 2013
• What Family Court Judges Want You to Know, NBI, 2011
• Roadmap Through Divorce Proceedings, NBI, 2008
• Pennsylvania Family Law Practice, NBI, 2005
• Child Custody & Shared Parenting in Pennsylvania, NBI, 2003, 2004, 2020
• Family Law Update (General Practitioners Update), PBI 1999
Professional Associations and Memberships
• BV / Peer Rated for High Professional Achievement by Martindale-Hubbell
• Honorable William W. Lipsitt Inn of Court, 2011 – Present
• Dauphin County Bar Association, Family Law Section, 1995 – Present
• Pennsylvania Bar Association, Family Law Section, 1995 – Present
• Pennsylvania Council of Mediators
Pro Bono Activities
• Mid-Penn Legal Services, 1995 – Present
Fraternities/Sororities
• Phi Mu Delta