Laurie A. Saltzgiver, Esq.
Family Law Attorney & Managing Partner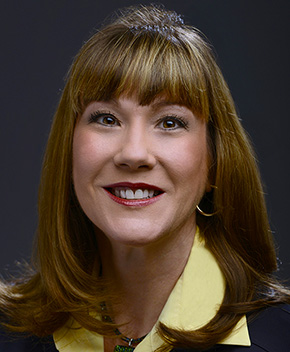 Ms. Saltzgiver has been a family law attorney with the firm for 30 years and has been a partner since 1998. Laurie primarily concentrates her practice in the area of Family Law including divorce, legal custody, child support, spousal support, division of property, prenuptial agreements., and guardianship. A secondary portion of her practice deals with Wills and Estate matters.
Laurie graduated from Allegheny College in 1987 with a B.A. in Political Science. Thereafter, she entered the University of Pittsburgh School of Law where she received her J.D. degree in 1990. Prior to joining the firm, Laurie had the distinction of serving as a personal law clerk to the Honorable Sheryl A. Dorney of the Court of Common Pleas of York County.
Laurie is a member of the Pennsylvania Bar Association and Dauphin County Bar Association and is active in the Family Law Sections. As a member of the Family Law Section of the Dauphin County Bar, she has served as Chairman, Vice Chair, Treasurer and Secretary. Laurie has also served as the Chairperson of the Dauphin County Bar Association Women In The Profession (WIP), and served as an author and lecturer for the Pennsylvania Bar Institute, the Dauphin County Bar and other professional organizations.
Throughout her career, Laurie has also represented clients and argued their cases in front of the appellate courts, including the Superior Court and the Supreme Court of Pennsylvania. Additionally, she is admitted and has mediated and tried cases in Federal court. Laurie has also been sought out by the U.S. Department of State Office of Children's Issues to represent international litigants in cases involving the Hague Convention and the International Abduction of Children. Laurie represents clients in all areas of Family Law including mediation, arbitration and using the Collaborative Law Method.
Community volunteerism has been a priority for Laurie, and she has been active in many community organizations throughout her career. She has served as a committee member, chair person, and fundraiser for various charitable and community organizations including: Holy Spirit Hospital, The American Cancer Society, The Cystic Fibrosis Foundation, The Harrisburg Symphony Society, The Harrisburg Jaycees, The Junior League of Harrisburg, and The Rotary Club of Harrisburg. Laurie has also been active in various business women's organizations and has served as the past chair of the Women's Business Network. Laurie currently serves as a mentor for other lawyers and business women, and she also serves on the board of Diakon Child, Family and Community Ministries as Vice Chair. Additionally, she is the Guardian ad litem (GAL) for Dauphin County Courts, an appointed position serving as an advocate and caseworker for children in custody cases.
Areas of Practice
• Family Law
• Guardianship
• Wills and Estate Planning
• Civil Litigation
Litigation Percentage
• 100% of Practice Devoted to Litigation
Bar Admissions
• Pennsylvania, 1991
Education
• J.D. from University of Pittsburgh School of Law, Pittsburgh, Pennsylvania, 1990
• B.A. from Allegheny College, Meadville, Pennsylvania, 1987 (Major: Political Science)
Professional Awards
• Southwestern School District Hall of Excellence (Hanover, PA) – 2016
• Named a Select Lawyer by Susquehanna Style Magazine – 2014
• Client Distinction Award – Martindale Hubbell – 2012
Published Works
• Family Law Update – General Practitioners' Update (Co-Author with Catherine A. Boyle), PBI
• Child Custody Litigation: Mediation and Conciliation in Central Pennsylvania – Domestic Relations Practice: Hard Issues Faced Daily (Co-Author with Bruce D. Desfor), Pennsylvania Trial Lawyers Association
• Preparations of Custody Case for Trial – Preparation of Witness, Cross-Examination of Expert Witness (Co-Author with Bruce D. Desfor), PBI
• Various Family Law materials for PBI
Classes/Seminars Taught
• Advanced Family Law – NBI, April 2021
• Property, Custody, Child Support & Maintenance Issues – NBI, December 2020 (Co-Presenter with Catherine A. Boyle)
• A Guide to Protecting Your Assets – 2014 Business Women's Forum
• Family Law Update – General Practitioners Update, PBI
• Custody Law Update
• The People's Law School, Lecturer, Dauphin County Young Lawyers Association
• Lecturer, PA Bar Institute
• Lecturer, Dauphin County Bar Assoc.
Professional Associations and Memberships
• Supreme Court of Pennsylvania
• Federal District Court
• Pennsylvania Bar Association, 1991 – Present
• Dauphin County Bar Association, 1991 – Present
• Family Law Section
• Women in the Profession
• CPAFE
• NAFE
Past Employment Positions
• Hon. Sheryl A. Dorney, Court of Common Pleas of York County, Judicial Law Clerk, 1990 – 1991
Pro Bono Activities
• Honorable Todd A. Hoover Pro Bono Guardianship Monitoring Program
• U.S. Department of State Office of Children's Issues
• MidPenn Legal Services – Dauphin County Bar Association, 1991 – Present
• Dauphin County Bar Association Pro Bono Custody Clinic
Fraternities/Sororities
• Alpha Chi Omega