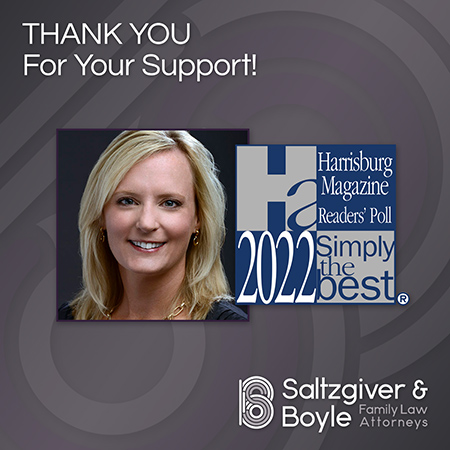 Congratulations, Cathy!
It is with great pride that we announce that Catherine Boyle has been named "Simply The Best" Divorce Attorney in Harrisburg Magazine's 2022 Readers' Poll!
We're also pleased to say that this is the second time that Cathy has been recognized by the magazine. In 2020, she earned the same "Simply The Best" title in the Divorce Attorney category. Way to go on your second win, Cathy!
To everyone who took a few moments to vote for Cathy, we would all like to express our gratitude. Your support means a lot not only to her, but to everyone here at our boutique law firm. Thank You!